Main website down for maintenance – please contact us using details on right
Everyone, no matter what their age, status, sex, colour or religion should have the same access to good health. Despite us living in a 'developed' nation this still does not happen. Research shows that a higher level of poor health is found in areas where there is high unemployment, poor housing, and where families have lower than average incomes.
We aim to provide support for people wanting to make positive changes to maintain or improve their health. Having a healthy lifestyle doesn't have to mean eating carrots and having cold showers and a daily run.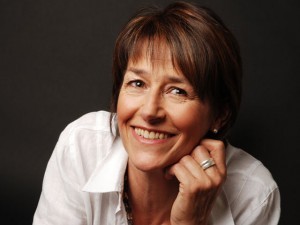 Everyone has choices but taking responsibility to make good choices can be harder for some than for others – we can help! You can find more detail about what we do on this website – or ring us on 0191 272 4244 Sarah Cowling – Chief Executive.
Our Services
We've a range of services across the organisation which include: Community Health Trainers, Physical Activity team, Learning and Development team, Food Skills team, Sure Start Children's Centre team, Breastfeeding Peer Support Coordinators and Volunteers.
Our Centres
We've two resource centres that enable us to work citywide; one in the west end of Newcastle in Benwell and the other in the outer west in Lemington
The Health Resource Centre, Benwell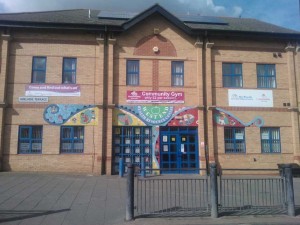 This isn't just our head office but includes our low cost community gym and studio as well as our training kitchen, multipurpose meeting room and is the hub for a range of community health programmes.
We're also part of  the Sure Start West Riverside Children's Centre integrated services for young children and their families; and first point of contact where our experienced,friendly reception team are on hand to make you welcome and keep you informed of what's happening in the centre and across the local area.
Gym opening times at the Health Resource Centre
Monday: 8:30 am -8 pm
Tuesday: 7:30 am – 8 pm
Wednesday: 8:30 am – 8 pm
Thursday: 8:30 am – 8 pm
Friday: 7:30 am – 6:30 pm
Saturday: 9am – 3pm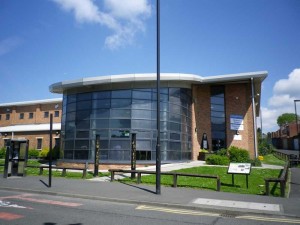 This will direct you to their own website (opens in a new window in your browser)